Record Management Services for secure storing and managing hard copy files, documents and boxes in line with your own systems and methods. It provides a gentle peace of mind if your confidential information is held safely and could be accessed whenever required.
Our Record Management Services are highly acclaimed among our customers for strict access control and 24 x 7 manned security along with extensive CCTV Footage/ survelliance.
We manage your Critical Business Records
provides secure and clean facilities, where customer's records and documents are safe as well as easily retrievable on demand. Our clean and safe warehouses are the perfect place for your documents. home care movers and logistics's off-site storage facilities are custom built for records' storage and management.
Following facilities are available :
stores your records, keeps them safe, retrieves and brings to your office whenever you need them. All these facilities can be availed for a lot less than the cost of your storage unit.
Every business generates documents and records that form the bulk of the base information, which is referred in various degrees for several purposes. These records are accumulated and stored eventually for the future references.
Shifting Domestic & International
Record Management Facility
follows strict and stringent processes for pickup and delivery of your records, which are transported on the self-owned fleet of cargo and pickup vans. These vehicles are escorted by our experienced employees, who have undergone thorough background check and signed a non-disclosure and confidentiality agreement.
Retrieval requests are verified by our client identification procedures. Access to home care movers and logistics's facilities are restricted and all the movements are monitored through CCTV Cameras. Visitors are not allowed to carry cell phones, cameras or magnetic media inside our premises.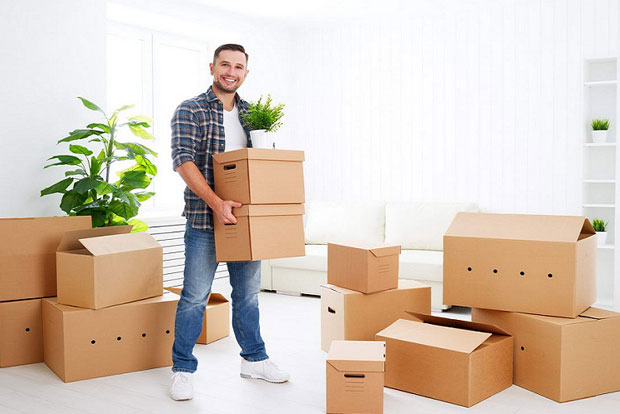 Safe and Prompt Record Management
On-site Client Review Room
provides an on-site reference room for the review of your records when a retrieval and viewing request is made in advance. All the transactions are monitored and recorded as per the Information Security Management Systems. The advantage is that the confidentiality, integrity and availability of data are respected and maintained at all times.
With home care movers and logistics Record Management services, your records are safe, efficiently managed and economically stored. home care movers and logistics treats your record with utmost care. The Company has been into Household Transportation & Logistics for more than 3 decades now, in 1,264 destinations across the nation and more than 180 countries all around the world as well.